-51%
Creative Building Block Flower Bouquet – Santolina
$3.89 – $3.99
Lego Flowers for Adults:
★ Materials: Eco-Friendly ABS
★ Bricks: Lego Compatible Style
★ Ages: 6+
★ Safty: Non Toxic
★Theme: Preserved Flower
★ Style: 9 Styles
★Color: Same as the pictures show
Package Includes:
1PC*Lego Flower
Free shipping on orders over $299.99!
Satisfaction Guaranteed
No Hassle Refunds
Secure Payments
Description
Lego Flowers for Adults:
★ Materials: Eco-Friendly ABS
★ Bricks: Lego Compatible
★ Safty: Non Toxic
★Theme: Preserved Flower
★ Style: 9 Styles
★Color: Same as the pictures show
Main Features of this lego flowers for adults:
Creating a Beautiful Floral Arrangement – Lego flowers for adults is a unique and creative way to decorate your home or office space. It's a great way to combine your love for flowers and lego bricks together. And it's a unique piece of art that will make your home or office stand out and will make an interesting focal point.
Creative for Fun and Education – This flower is a perfect way to showcase your creativity and imagination, you can create different designs and patterns with the bricks. It's Lego-compatible and can be customized to match your personal style or the color scheme of your home or office. It can also be used as an educational tool for children and adults to learn about different types of flowers and their colors and shapes.
Safe & Long-Last – It is made of high-quality, durable Lego bricks that can withstand daily wear and tear. This lego flowers for adults is easy to assemble and disassemble, making it easy to change the color, shape and style as per your preference. The Lego bricks used in the flower are safe and non-toxic, making it suitable for children and adults alike. And it's an eco-friendly option for home decor as it is made of reusable and durable bricks instead of real flowers which wilt and die. It is a low-maintenance and long-lasting decoration that will be enjoyed for years to come.
Wide Range of Use – This flower is perfect for any occasion, whether as a birthday, anniversary or housewarming gift. It is a perfect addition to any room, whether it's a bedroom, living room, office or children's room. The Lego flower can be used as a centerpiece, on a mantel, or as a desk accessory.
A Perfect Gift – It's a great conversation starter and makes a perfect gift for Lego enthusiasts and flower lovers. The Lego-compatible flower is a great option for those who have allergies or don't want the hassle of maintaining real flowers. Lego flowers for adults is a perfect gift for Valentine's Day, girls, and anyone you love.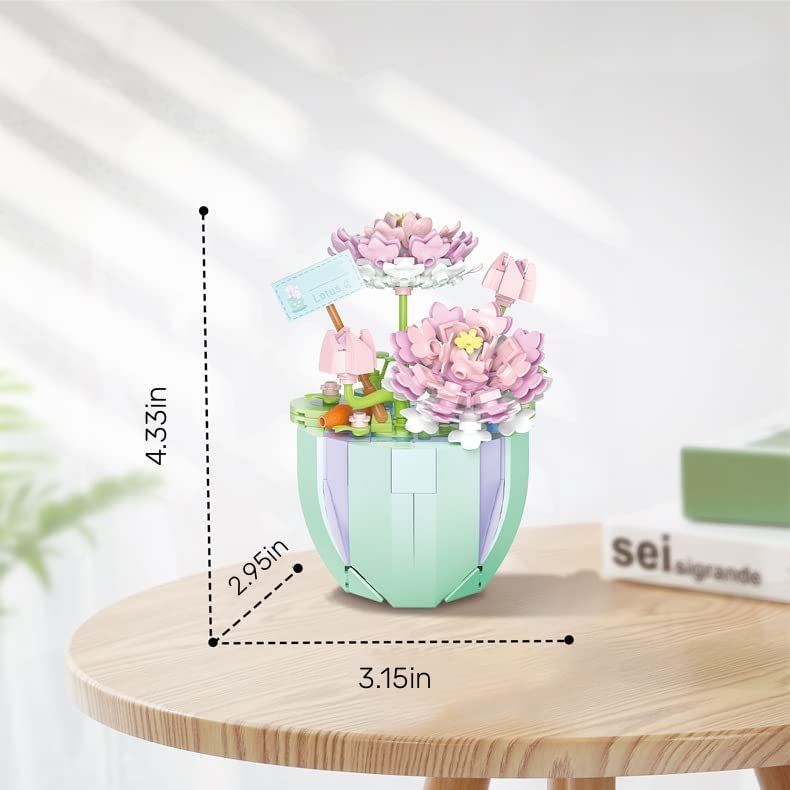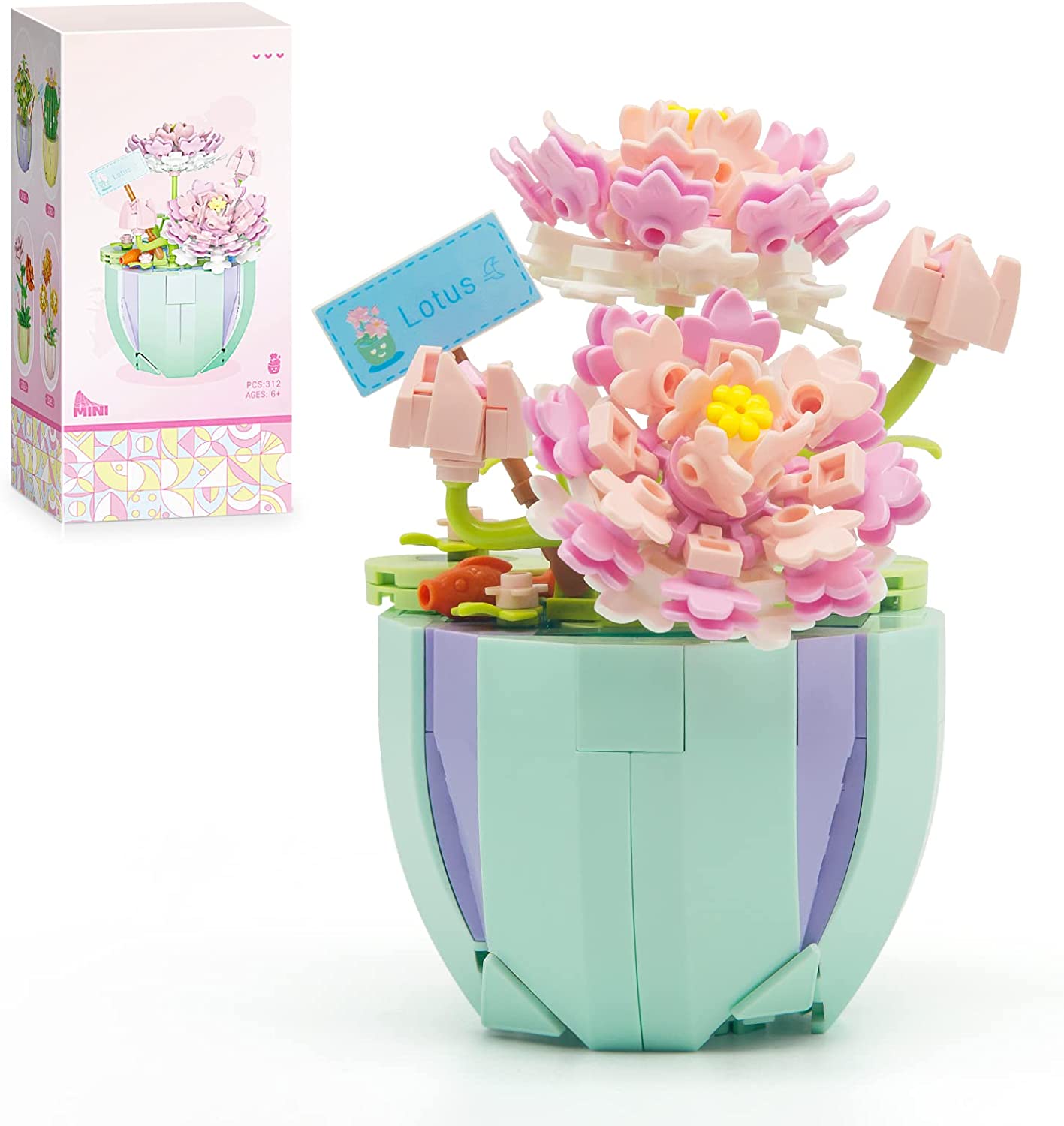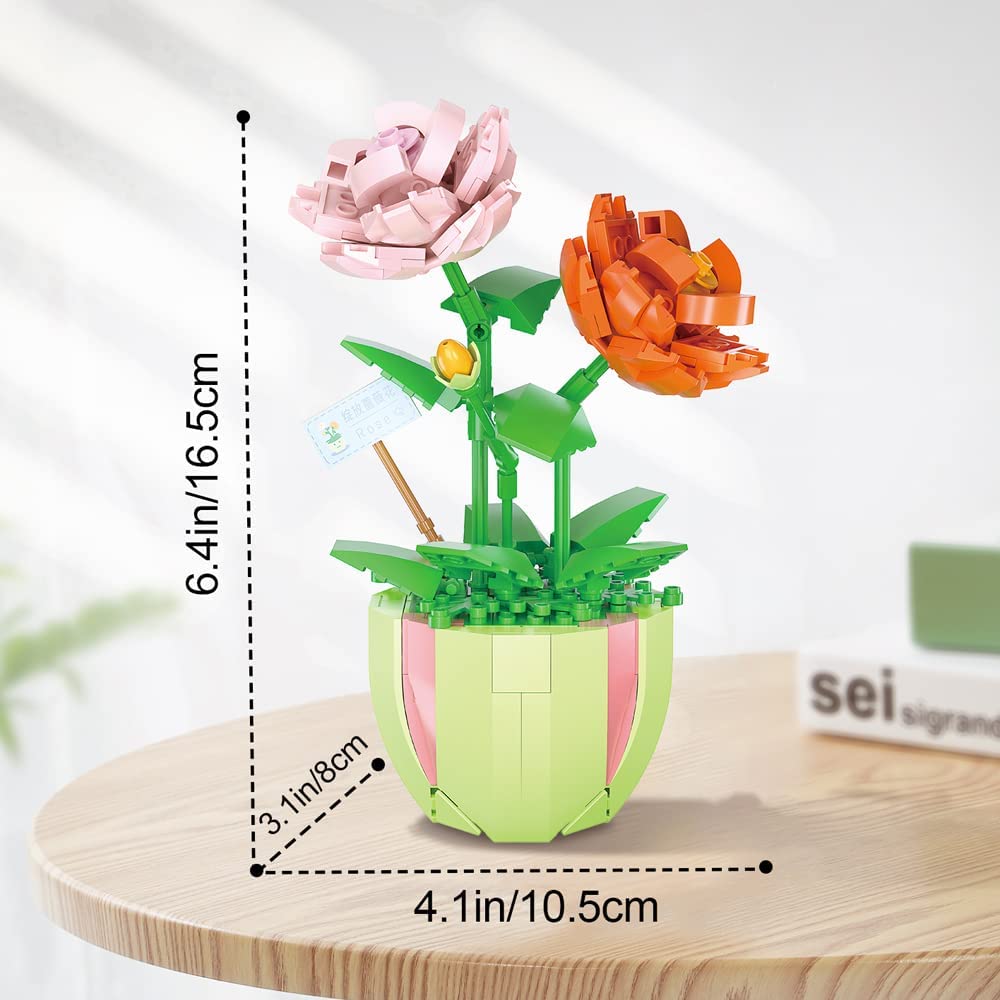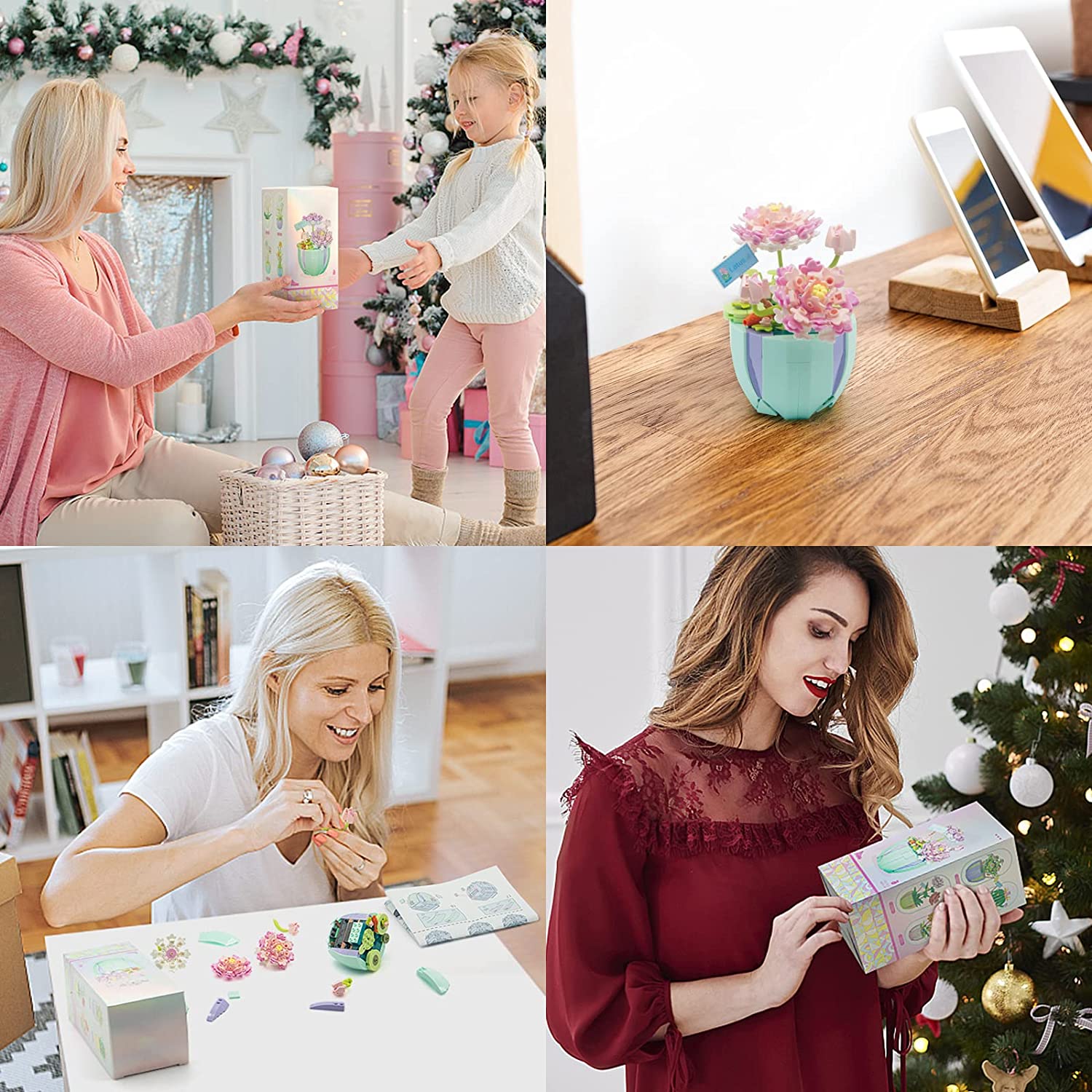 Our Warranty:
1. Buy risk-free, we guarantee a 45 days money back policy, click Warranty and Return to check the policy in detail;
2. 100% customer satisfaction service concept, if you have any negative experience for any reason, we will do whatever it takes to make it right!
3. 24/7 ticket or E-mail support, convenient instant online communication tools like What's app, messenger to make sure you know everything before paying.
Online shopping is like an adventure, but LightsandGifts protect your security from any aspect, with safe payment, trackable shipping, and no hassles after-sale service!
It's ZERO risk buying this lego flowers for adults in our store because we make it right 100% no matter what!
What's more, don't just spend, EARN NOW!
If you're an internet rat, make some money with us!
You can earn up to 20% commission by joining our Affiliate Program
If you want to wholesale any item in our store at much lower prices, click Wholesale Program to check how to become a wholesaler of LightsandGifts.
Please click here to know more.
Additional information
| | |
| --- | --- |
| Style | Cactus, Chrysanthemum, Convallaria Majalis, Daisy, Dandelion, Jasmine, Lotus, Rose, Santolina |